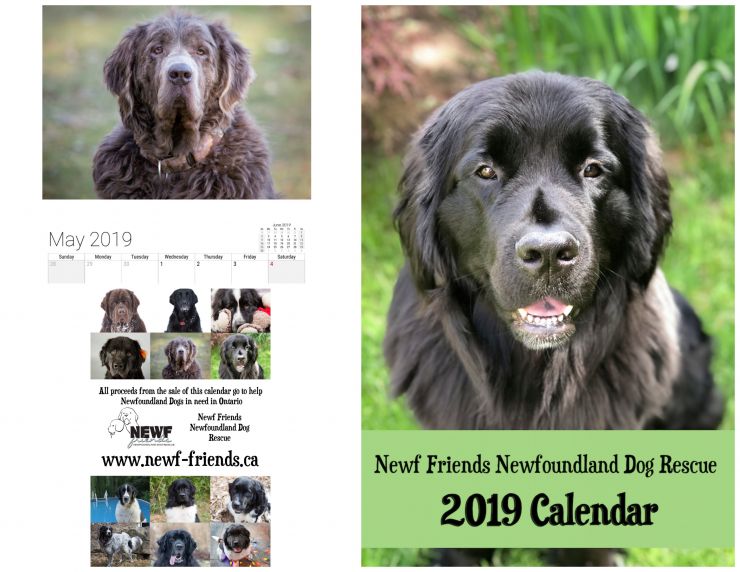 Newf Friends Calendar - $29
The 2019 Newf Friends Newf Rescue calendar is here!
This calendar features photos of some of the wonderful Newfs who have gone through our program.
There are 12 large images plus lots of smaller images throughout, is printed on gloss finish 12x18 inch heavy paper, with spiral binding across the top.
SOLD OUT! Thank you for your support!